Animal Magnetism
04 Feb, 2020
Animal prints have been dominating the fashion scene for months now, and this trend isn't over yet. You can almost see it as animal print is the new black and is not something to be afraid of.
If you're not already on this animal print trend train, then get ready as this Autumn/Winter, animal print boots and croc embossed leathers will be making a stance.  
Though some designs out there are wild (pun intended), there is an easy way to start rocking the trend without looking too conspicuous: start simple with a pair of croc embossed leather heels.  
Now need some outfit inspo? #TBgirl, Izi Angus shows us how just to rock the trend…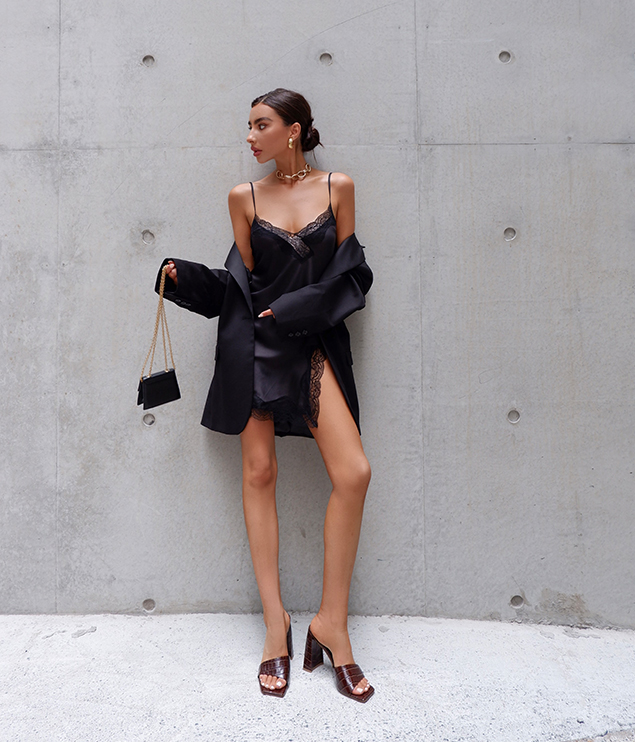 The Beema
A total retro vibe, the Beema with its chunky heel is a no brainer to take you from your 9to5 or your 5to9.

Throw on a simple slip dress, add an oversized blazer and you've got the perfect effortless look.
The Bosco
Jump on board the square toe trend and never look back. A simple slip dress is all this statement shoe needs.
Little style tip, opt for a lighter hue to really make your Bosco shoe pop!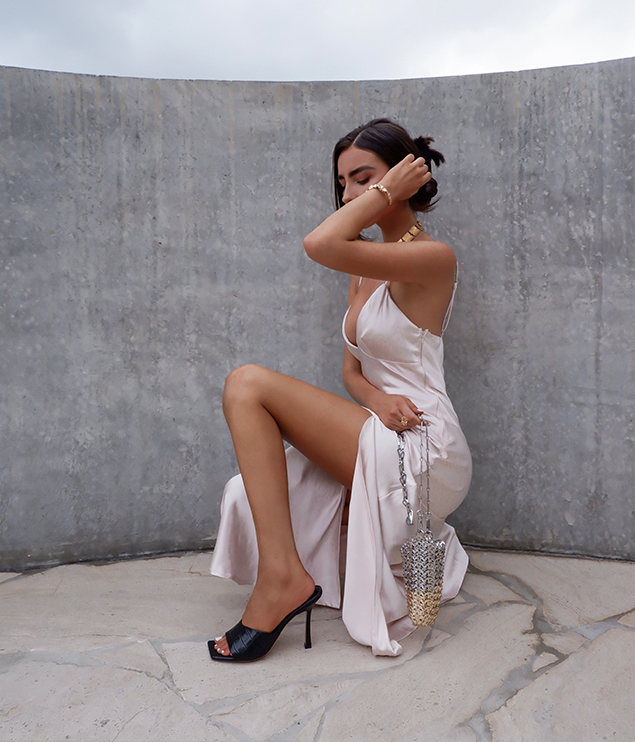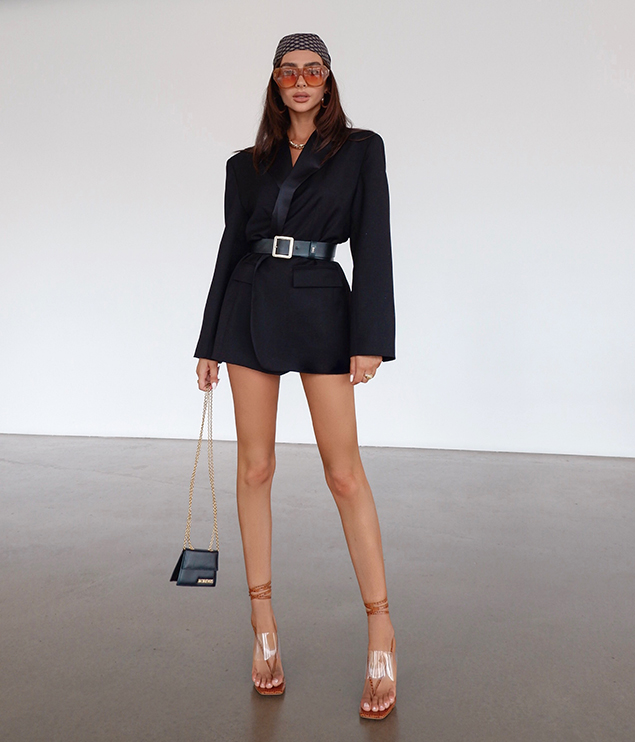 The Francis
When two major shoe trends combine – clear heels and animal print – it's almost too good to be true.
We love a strappy ankle tie, so you want to make sure your look heroes those legs ladies!
Today's fashion lesson: everything can be turned into a dress; even a blazer! Team your Francis heel with the new fashion staple, the Blazer dress, then pimp it out with some outfit envy accessories – the large buckled belt, a chunky gold chain necklace, retro sunglasses and a cute head scarf.
21 Jul
Trends: Combat Boots
We love a high-heel for being able to dress up your look and make your legs seem...
04 May
Time To Boot Up
Cooler days are coming in hot (but… cold) so we've put together the trends you need to...
25 Mar
Q&A with Elliot Garnaut
When he's not styling the leading pack of Aussie fashion, his #GarnautGirls, Elliot Garnaut is number one...
05 Mar
Best Of: NYFW20
From the city that never sleeps, direct to you, these are the styles you're guaranteed to be...
28 Feb
Q&A with Moa Aberg
Super sweet, down-to-earth and blessed with ridiculously good looks, we have one serious girl crush on the...
24 Feb
Q&A with Alexandra Violante Ferreira
This season is all about new attitude. The faint of heart need not apply, we're bringing you...
12 Feb
Destination: Style
Whether you're jet setting to another hemisphere, planning a social detox on a far-away beach, or getting...
07 Feb
Find Your V-Day Style
Whether you're single, taken or somewhere in between, there's a special pair of shoes waiting for you...
07 Feb
Trend: Brown Is The New Black
Move over black, there's a new staple colour you need to know about. Discover why brown is...
04 Feb
Animal Magnetism
  Animal prints have been dominating the fashion scene for months now, and this trend isn't over...
24 Jan
How To Pull Off The Model Off-Duty Look
While trends come and go, model off duty style is forever. Here are a few key lessons...
18 Dec
How To Style Your New Shoes This Holiday Season
We've done the hard work for you and broken down your holiday style to match your social...
17 Dec
Shoes For A Minimalist Wardrobe
Without further ado, my monochromatic-dressed pals, here's the perfect shoes for your minimalist closet…
16 Dec
You girls and your denim
Things we love: a classic, a comeback and any excuse for cute meets comfort.
06 Dec
5 Comfortable Heels For Work To Keep On Rotation
Without further ado, here are the 5 most comfortable heels for work to keep on rotation. No...
22 Nov
Trend: Animal Print
Anywhere you look this season, you can bet that an animal print will be staring you in...
06 Nov
Trend - Neutral Vibes
It can't be a mystery as to why neutral fever has taken over most of the world's...
06 Nov
Q&A with Debora Rosa
Describing her style as 'timeless with a twist', Debora's approach to street style mixes paired back basics...
23 Oct
Best Of: Spring Racing Fashion
Spring has officially sprung, bringing with it the start of the Spring Carnival season. *Adjusts imaginary fascinator...
23 Oct
Trend Alert: Thong Heels
When you hear the words 'thong heel' or 'thong sandal', your mind might be forgiven for immediately...
20 Sep
Q&A with Stacey Tan
We enlisted the beauty kween's expertise for our SS19 campaign with model/mega babe Maggie Rawlins. The brief...
20 Sep
Q&A with Maggie Rawlins
Maggie is the embodiment of a Tony Bianco girl. With her megawatt smile, relaxed personal style and...
13 Sep
Best Of: New York Fashion Week
Hello, and welcome to the most glorious and sartorially pleasing time of year — New York Fashion...
24 Jul
Summer Shoes To Wear On Vacay
If you're chasing the sun in Europe (or any other pocket of the world), or if you...
05 Jul
Types of Trending Heels In 2019
After a lengthy preoccupation with casual footwear (think ugly sneakers) and classical silhouettes (think block heels and...
03 Jul
Q&A with Meri Gulin
The real life angel is the face of our latest Cruise Campaign, which was shot in her...
03 Jul
As Seen On: Best of June
The weather may be cooling down in Australia, but the Tony Bianco girl gang's style is heating...
22 May
Best Of: MBFWA
Fare thee well, Mercedes Benz Fashion Week. We hardly knew ye! While the main event on the...
14 May
How To: Wear Glitter Shoes
And just like that, glitter shoes became the hottest shoe trend of 2019.     The Wizard...
16 Apr
Coachella Outfits: The Festival Looks We Love
Dust off your flower crowns and get ready to boogie—Coachella season is officially in swing. With Ariana...
10 Apr
Trend: Cowboy Boots
The Wild, Wild West (but make it fashion).   If the region just shy of our ankles...
27 Mar
Q&A with Maya Stepper and Deniz Alaca
If you haven't met Maya Stepper and Deniz Alaca, the cute dream team behind our latest A/W...
21 Mar
Top Fashion Instagram Girls to Follow Right Now
Looking for a new style muse? Well, look no further! We've spent an unhealthy amount of screen...
04 Mar
Best of: As Seen On
Sometimes we like to play favourites…So today we're bringing you a massive roundup of looks from our...
01 Nov
How To Style: Kitten Heels
When spring rolls around, trade in heavy shoes for light, fun footwear. The transition from brisk to...
01 Nov
Trend: Clear Heels
We're planning on baring it all this summer with the latest trend of clear heels at Tony...
01 Nov
Q&A with Rocky Barnes
Who better to launch our Pastel Collection than L.A. based goddess and all-round nice gal Rocky Barnes....
01 Nov
Q&A with Carmen Hamilton
Meet the Australian fashion blogger with a seriously masters masculine-meets-feminine dressing. Residing in a 1940's Interiors heaven...