How To Pull Off The Model Off-Duty Look
24 Jan, 2020
Since the dawn of fashion, women everywhere have been obsessed with recreating the 'model off-duty look' at home. Outside of winning the genetic lottery, and making a living off it, fashion models have made an art of nailing effortless style. When they're done on the runway and back in their own clothes, magic happens. There is just something so alluring about the collision of post-show hair and makeup combined with the atypical elegant-meets-grunge model style, and there is no secret as to why we'll always be enamoured by it.
The pavements outside fashion week turn into an impromptu runway where models show us how to fuse comfort and style, season after season. While trends come and go, model off duty style is forever. Below, a few key lessons on making it your own…
Classics Never Go Out Of Fashion
If model off duty style has taught us anything, it's that investing in high-quality basics is always a great idea. Classic staples always look good, never go out of fashion and are the building blocks upon which a successful and sophisticated model off duty wardrobe rest. Some staples that you should consider adding to your wardrobe if you want to nail the off duty brief include: ribbed tank tops, the best cotton white t-shirts money can buy, a trench coat, cosy and chunky knitwear, turtlenecks and a classic denim jacket.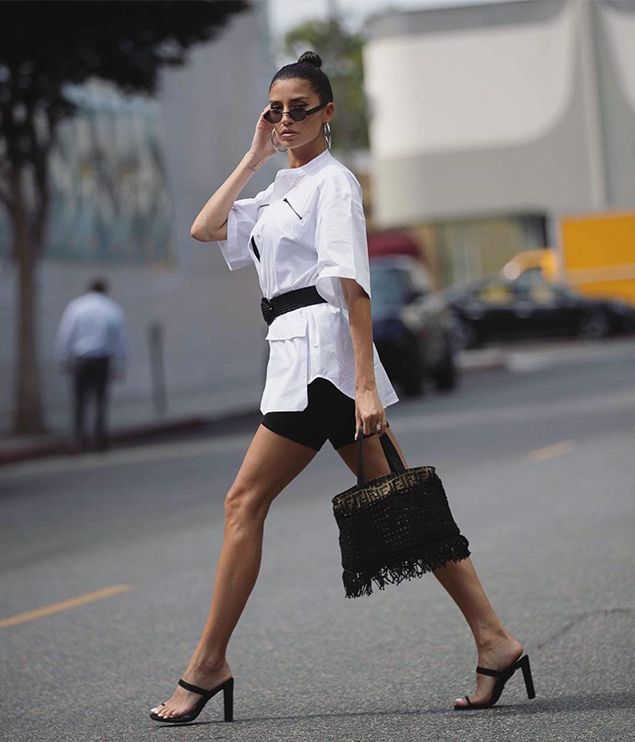 Invest In An "It" Bag
Models like to keep things comfy and pared-back in between shows and castings, and as such, accessories are the perfect way to inject a bit of personality into their lewk. The Chanel handbag is classic investment piece to trump all investment pieces—they've been popular with the supermodel set for decades. Other accessories that can make your minimalist outfit pop include neck scarves, statement earrings and a cowboy-inspired belt.
Featuring @justtnic
You're Gonna Need a Motorcycle Jacket
Perfect for toughening up a relaxed ensemble or adding an edge to a feminine look, the black motorcycle jacket has always been a model go-to. Invest in a good one, and you'll have it for life. For an updated iteration of the motorcycle leather jacket, It-girls like Bella Hadid and Kendall Jenner have been spicing things up of late with a leather trench. Very The Matrix chic.
Featuring @mayastepper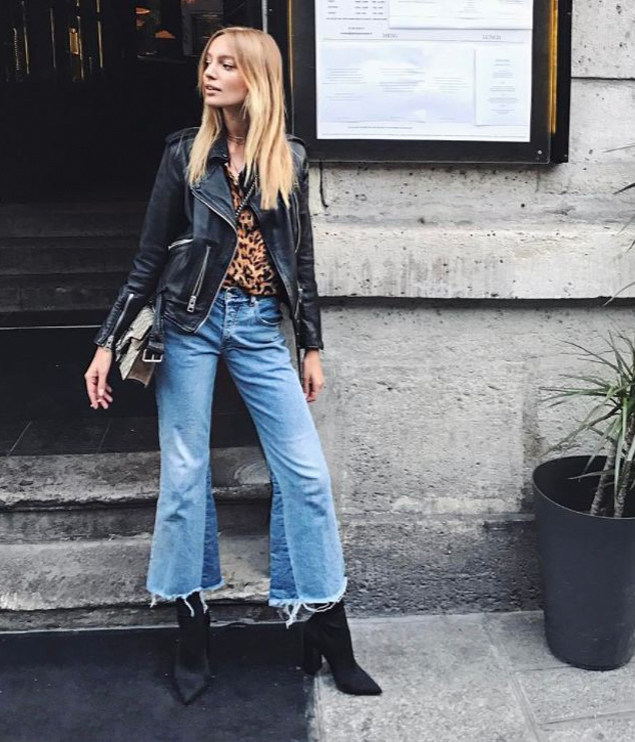 Denim is Your BFF
The true-blue staple has been a mainstay with the street style set for eons, thanks to its comfort and versatility. From skinny black jeans and denim borrowed from your boyfriend to ripped jeans and denim jackets, there's a near-infinite list of ways to pull off the off duty look with denim.
Also note: it's *literally* impossible to go wrong with a double denim look. Turn your casual 90s-inspired outfit sleek with a pair of heeled sandals.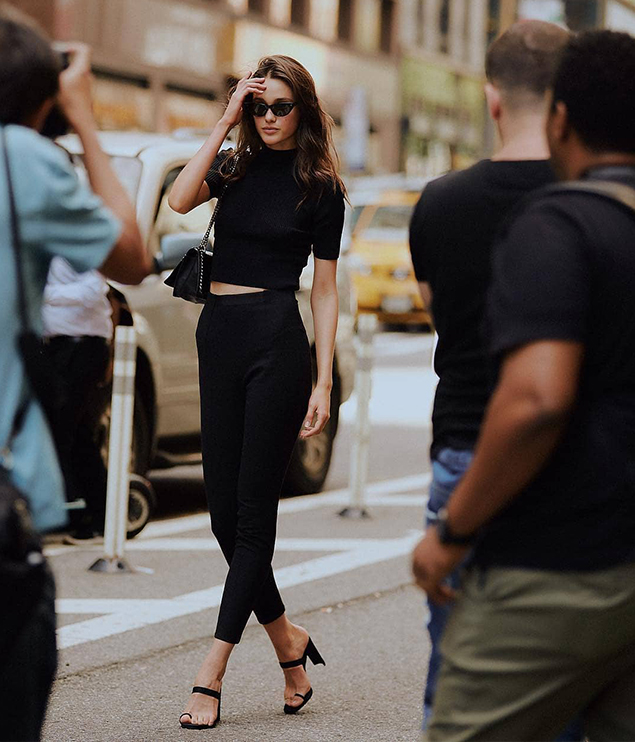 All-Black Ensembles Forever
All-black outfits are an easy way to look consistently chic and très sophistiqué. And, when done right, there's nothing boring about them at all. Make your monochrome pop with the interplay of different textures, whether that be a PVC black coat or a pair of Gloss Black Croc Ankle Boots.
Featuring @aleynafitzgerald
Shoes Make Thy Outfit
Flick through any street style gallery, and chances are you'll find at least 24980124 different images of models wearing a pair of black ankle boots. They're an absolutely non-negotiable in any model off-duty wardrobe. If you're after a chunky ankle boot, look no further than our Rumble Black Diesel Boot or Rafa Black Jetta Boot. Maybe you're after something more classic? The Collins Black Jetta Boots are a great flat option, or add a bit of heigh with the Fraya Boots instead. For a nighttime model off-duty ankle boot, might we recommend the Gwen Black Sock Knit Boot?
Same goes for sneakers. Stay on-trend for many seasons to come with the laid-back and cool Roux White Casual Shoes. So casj and so chic, white sneakers ar ethe most versatile shoe of them all. And, bonus points, they're comfy enough fo r you to make a quick run to grab your morning coffee.