Trend: Brown Is The New Black
10 Jun, 2022
Guys, we don't mean to alarm you, but there is a new trend afoot (sorry, had to) and it's going to rock your world: Brown is officially the new black.
Yes, everyone loves black —it's the easiest shade to pull off and dressing head to toe in it is a sure-fire way to ensure you always look refined and chic. But, if you give us the chance, we think we'll be able to convince you that shades of brown (think chocolate, chestnut brown and caramels) are just as versatile and just as sophisticated. Plus, bonus points for originality.
Brown can be polarising: it has a reputation as being an "ugly" colour, but when done right, it can actually feel rich and luxe. Instead of draining you, brown warms your features, is the perfect transeasonal colour, and it looks great paired with brighter colours, like fuchsia or electric blue.
With so many brown variations, from chocolate to coffee to cedar, it's easy to integrate the hue of the moment into your everyday wardrobe.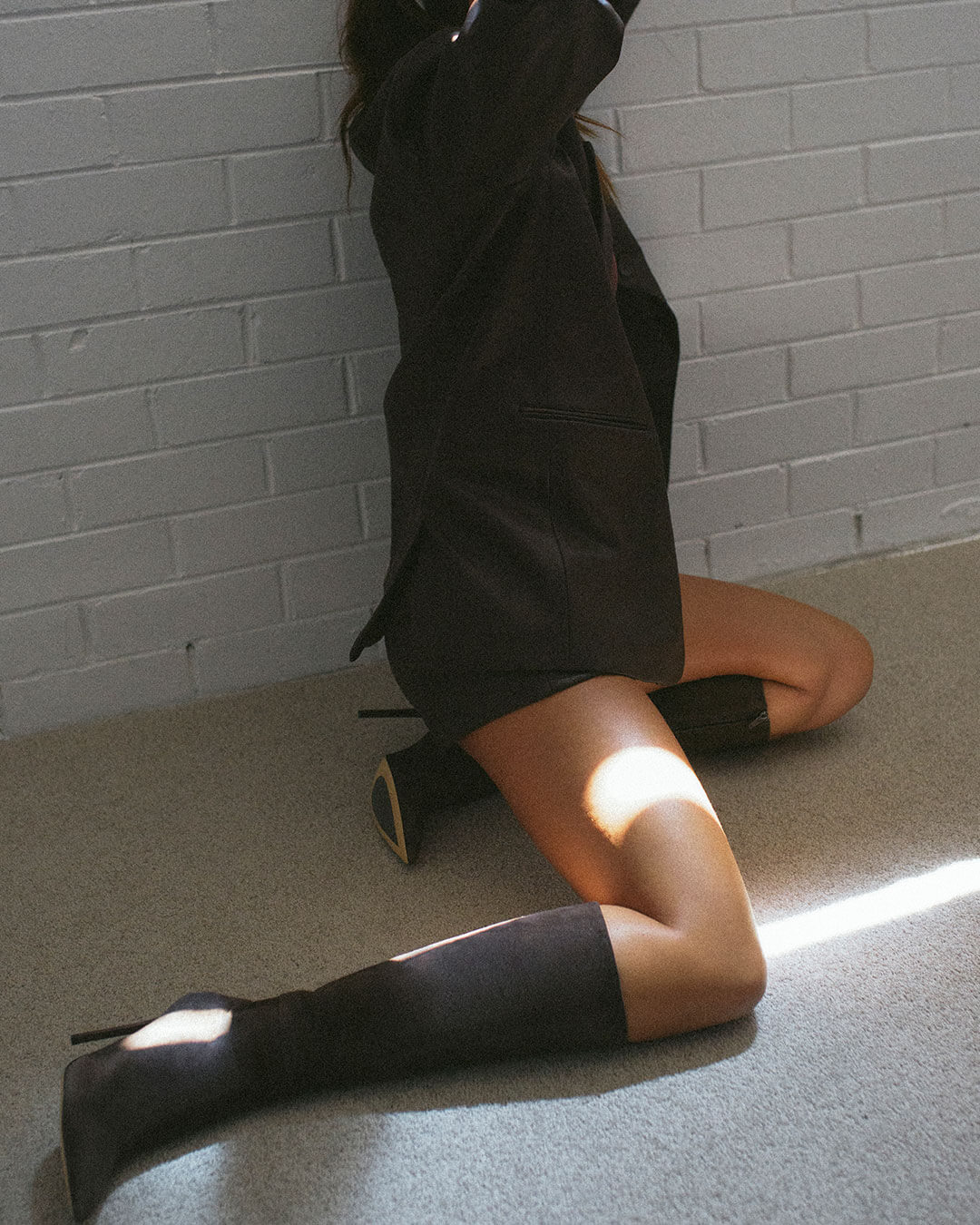 "Espresso On The Go" Girl
Everyone loves a morning espresso, so why not wear it? Brown espresso coloured boots are having a moment and we are seriously here for it.
Our Apollo Espresso Suede Calf Boots boast a deep brown hue alongside a perfect knee high length. If you're an oversized blazer kinda gal, pair yours with a calf-hugging boot and your fav mini skirt for the ultimate "it-girl" look.
An espresso to go anyone?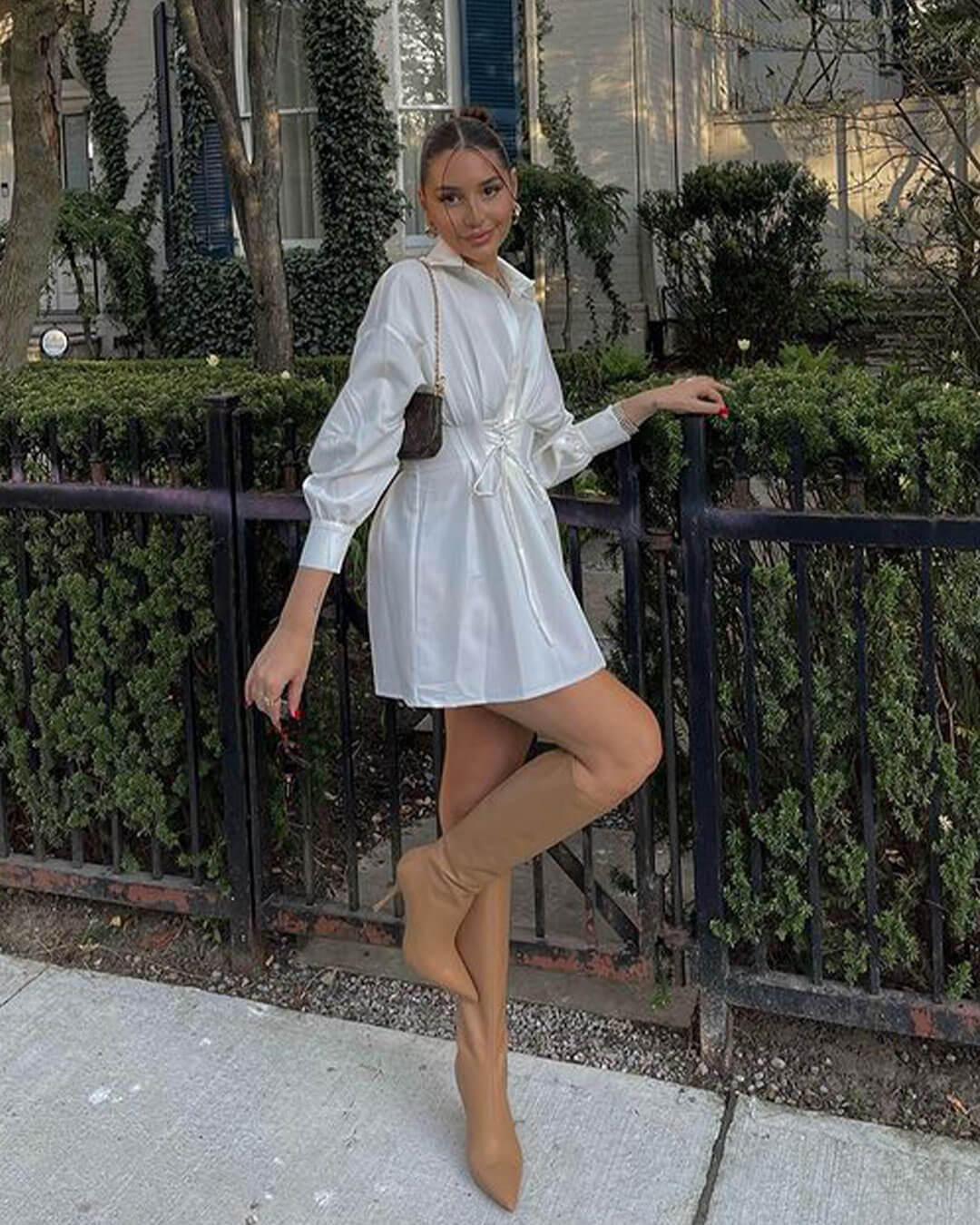 The *Clean Girl* Aesthetic
There's no doubt that minimalism is a total vibe right now. For your daily dose of
style pair a simple white dress with a sleeked back bun and shades.
As for your feet? Step into a pair of Kortez Caramel Venice Calf Boots and know that your aesthetic will be serving up some serious *clean girl* vibes.
Feat: @liv.therose


The 'Still Obsessed with Black' Girl
Remember that fashion-faux-pas about brown and black being the ultimate style taboo? Consider it stricken from the record.
The non-traditional colour combo is currently having a major moment with the street style set. Good news if you're not quite ready to let go of the old faithful.
Jaye Green being Jaye Green in our Hope Espresso Suede Heels.