Trend: Custom Shoes
03 Dec, 2020
We all know that shoes can either make or break an outfit. We've already covered off our staple styles for every day wear in our monochrome post here.
But what about shoes for those occasions when you really need something that pops? Well take a seat and get comfortable because the new styles we're launching are exactly what you need.
Introducing our Made To Order collection. A bespoke range of three punchy colours in our best-selling styles. Featuring buttery soft leather lining and a padded sole they're the ultimate party shoes that won't kill your feet at an all-night affair.  
They're available in three cool-girl approved colours; ice blue, pink and lime that are perfect for the warmer weather. We love the thought of using the bright pop to either clash against white or letting them compliment other similar tones.
And the best part is because they're made to order, your size will never sell out.
Custom order your dream pair today.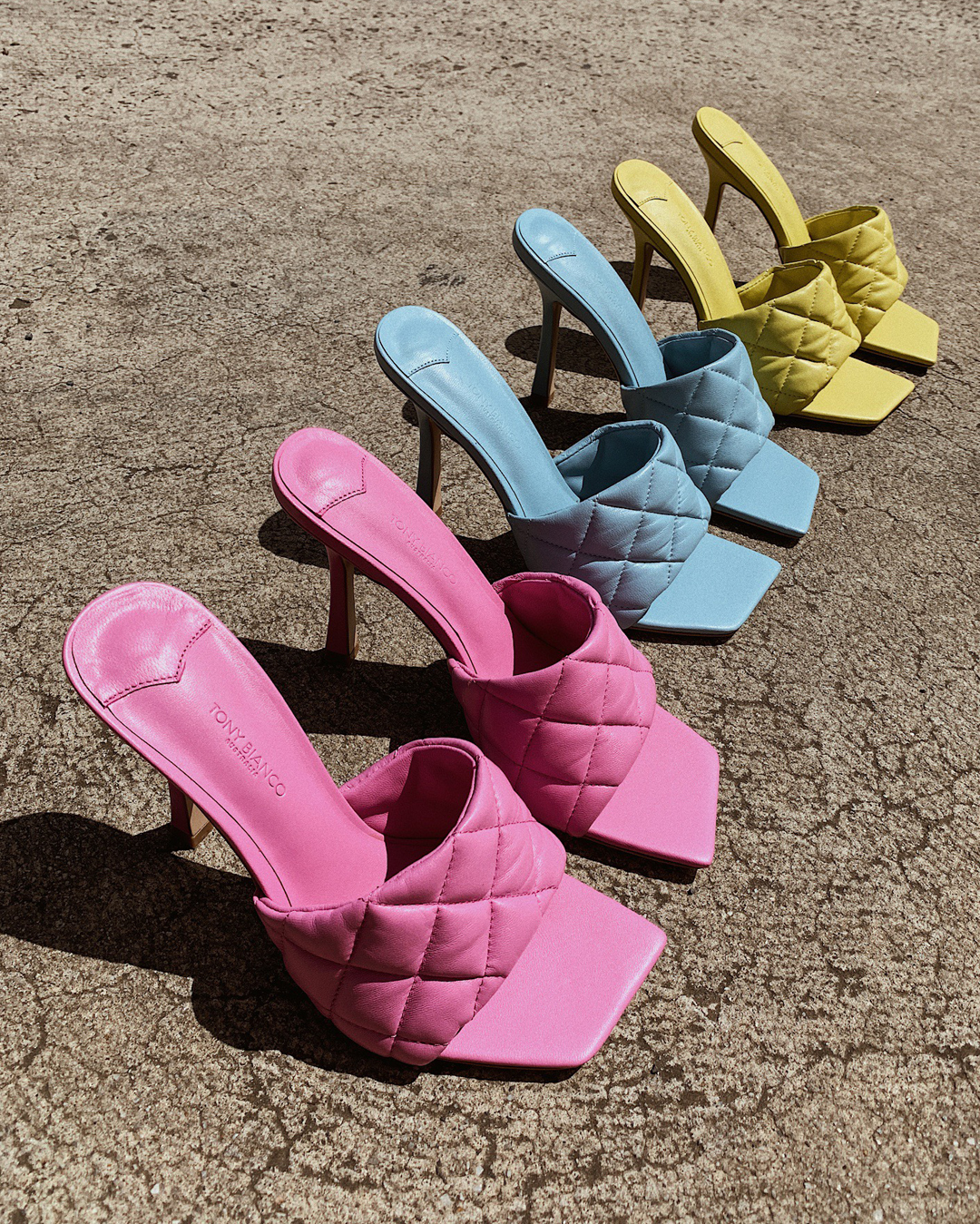 How does it work?
Select your favourite style from our made to order collection here.
Place your order and pay the flat $30 shipping fee. International customers may be subject to duties and taxes.
Once your order is placed, our factory will begin making your custom pair just for you.
After 4-6 weeks your dream shoes will be ready and you will receive your tracking details for your order.
Please note that as these shoes are custom made, they are not able to be returned or exchanged, unless faulty.
Can I try them on first?
If you are located near a Tony Bianco boutique you are welcome to pop in and try-on our non-custom colour versions of the Betty, Frenzy, Bosco and Clara heels. If you find your fit and wish to have a pair made especially for you, our friendly store team will be able to help you place your order.
The coloured custom versions are available to view at our Armadale and South Yarra boutiques in Victoria.
Otherwise you can reach out to our customer service team via phone, email or live chat for assistance in finding your perfect size.