Types of Trending Heels In 2019
05 Jul, 2019
"I'm very, very comfortable in heels. The higher the better," Carrie Bradshaw once asserted, and her wardrobe was a towering tribute to that statement with all types of heels imaginable.
You rarely saw the fictional 90s icon without a pair of her signature Manolo Blahnik stiletto heels, and if you did, it was only so she could try different types of other stiletto heels on for size. From peep-toe and wedge heels to kitten heels and the more casual ankle strap heels, she was, as they say, head over heels in love with the sky-high shoe.
Flashforward to today. After a lengthy preoccupation with casual footwear (think ugly sneakers) and classical silhouettes (think block heels and platform heels), we couldn't help but wonder: Are unique heels having a major resurgence?
We're going to throw caution to the wind and a few different types of on-trend heels at our feet, and say that yes, yes they are.
While Carrie may have been all about stilettos and classic pumps, we're more about more modern, unique heels that are sure to add spice to all types of outfits. Below, the top three trending high heels and how to wear them…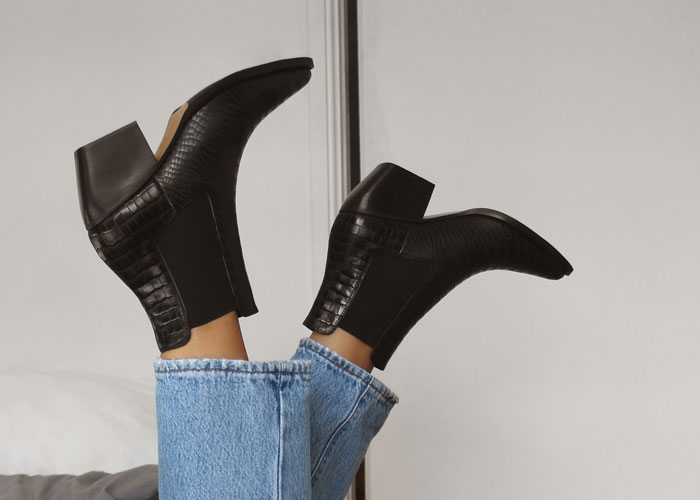 Curved heels
Be on the right side of the curve (sorry, had to) with a pair of curved high heels, which are having a major moment this season. To ensure your look is the sartorial equivalent of the *flames emoji*, opt for a pair in this season's hero print: animal, like our Presley Natural Snake Ankle Boots , which feature a beautifully sculptured arch shape.
How to wear: Let the animal print and curved high heels do all the talking, while you do all the walking in a pared-back, relaxed suit. For an evening look that's sure to turn heads, go for a silk blouse and midi skirt combo.
Hourglass heels
Like sand through the hourglass (high heels), these are the most stylish days of our lives. Or so the saying goes. Reminiscent of the Pompadour heel (named after Madame de Pompadour, mistress to King Louis XV), the original hourglass style dates allllll the way back to the 18th century and was notorious for being hard to walk in. But here we are in 2019 and the French heel's ancestor (a chicer alternative to cone heels) is, thankfully, much more practical. The updated take on aristocratic pumps go with everything, just ask our Khan Black Lunar/Honey Denver Ankle Boots . Can you kick it? Yes, you Khan!
How to wear: Add glamour to a casual cropped trousers-and-tee combo with a pair of curved heels, or combine them with the other hot trend of the moment—the utilitarian trend—for an outfit befitting of a fashion editor. If you're going for the
latter option, a trench coat or pair of cargo pants should do the trick!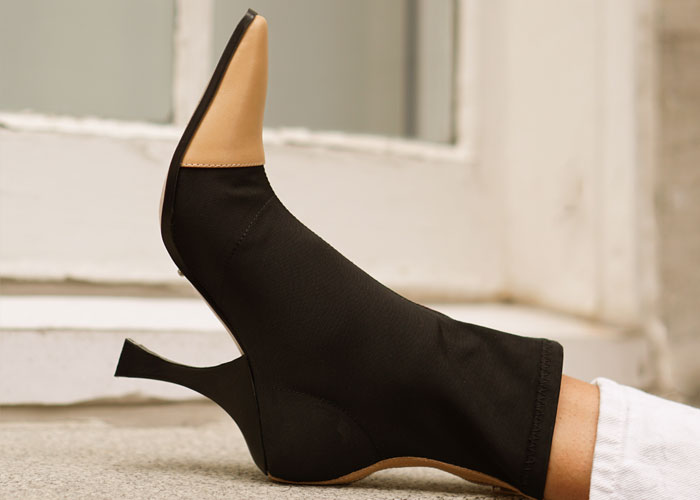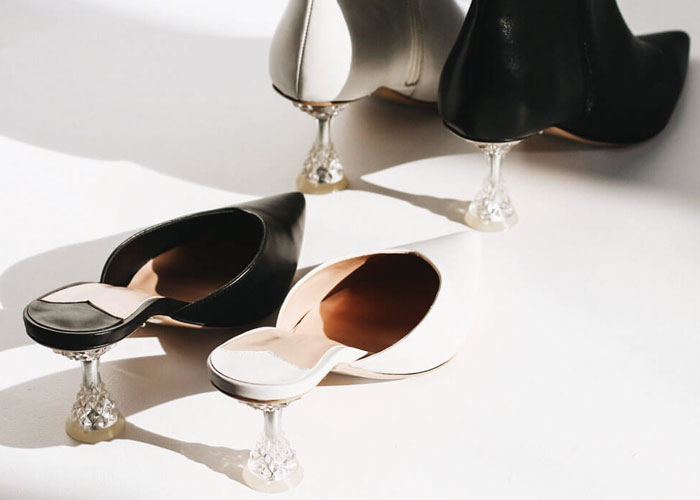 Prisms and plinths
In saving the most daring type of high heels for last, we cordially invite you to meet our prism and plinths high heels. "Why, they belong in a gallery!", we hear you say. And, with all the smugness expected of a bunch of artists, we must agree. This season's hottest high heels trend takes its inspo from the art that surrounds us every single day—from the luminescent light that bounces off your champagne glass come TGIF drinks, to the sculptural architecture that freckles throughout the inner city.
How to wear: Set the stage for your ~out there~ heels with well-tailored pants, good quality basics, or your favourite pair of jeans. Or, be the artwork you wish to see in the world by taking the maximalist route when getting dressed: think clashing patterns, statement-making suits and animal prints.